How To Maximize Your Outdoor Space With Artificial Grass In San Diego Ca?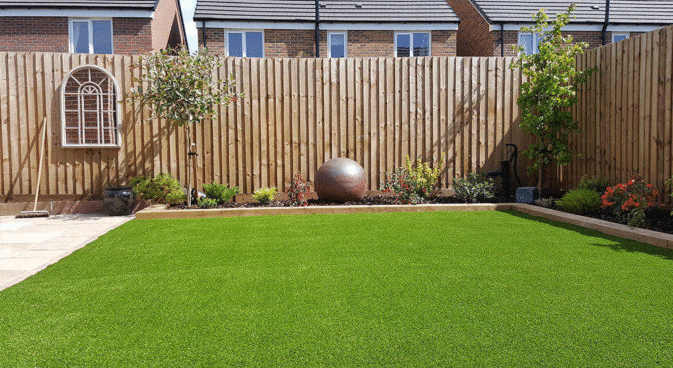 Artificial grass is a popular choice among homeowners and landscape designers due to its aesthetic appeal, easy maintenance, and environmental advantages. By implementing artificial grass into your outdoor spaces, you can create stunning, year-round green areas that demand minimal upkeep. Here are seven tips to maximize your outdoor space using artificial grass.
Begin by evaluating the size, shape, and usage of your outdoor space. For areas that experience high foot traffic, such as playgrounds or pet areas, opt for a high-density artificial grass designed to withstand the pressure. For less-trafficked areas, a softer, more luxurious variety might be more suitable.
Artificial grass comes in different shades, pile heights, and densities. Personalize your grass according to your preference – for example, a shorter pile height is perfect for sports areas, while a longer pile creates a more natural, lush look.
Integrate artificial grass with other landscaping elements such as patios, flower beds, or garden paths. By doing so, you can create a harmonious, natural-looking outdoor space.
Opt for high-quality artificial grass, which might be more expensive initially but saves you money in the long run. Quality grass not only looks more realistic but is also more durable and comes with better warranties.
Good installation ensures your artificial grass looks great and lasts longer. Prepare the ground properly, ensuring it's level and well-drained. If you're not confident doing it yourself, hire a professional installer.
Don't limit artificial grass to the lawn – use it on rooftops, balconies, or even as a creative outdoor rug for your patio. It's a versatile material that can bring a touch of green to unexpected places.
While artificial grass requires less upkeep than natural grass, it isn't completely maintenance-free. Regularly brush the grass to keep it looking fresh and clean. Rinse off any spills immediately to prevent staining.
FAQs
Can Artificial Grass Be Installed Over Concrete?
Yes, artificial grass can be installed over concrete, and it often serves as an excellent way to revitalize an otherwise dull or uncomfortable area. However, it's important to ensure proper drainage to avoid water pooling on the surface.
Is Artificial Grass Safe For Children And Pets?
Absolutely! High-quality artificial grass is non-toxic, and it's a great option for play areas because of its durability and low maintenance. Some types of artificial grass are specifically designed to be pet-friendly, with easy-to-clean surfaces and resistance to damage from claws.
How Long Does Artificial Grass Last?
With good care and maintenance, artificial grass can last between 15 to 20 years, depending on its quality and the amount of traffic it experiences.
Conclusion
Maximizing your outdoor space with artificial grass is not only about aesthetic appeal but also about creating functional, enjoyable areas. By understanding your space, choosing quality products, ensuring proper installation, and regular maintenance, you can enjoy the benefits of artificial grass for many years. Whether you have a vast lawn, a rooftop terrace, or a small balcony, artificial grass offers versatile solutions that can dramatically transform and enhance your outdoor living space. For more information, contact Artificial Turf San Diego Ca at (619) 369-0049.